© Kristina Kanders 2016, all rights reserved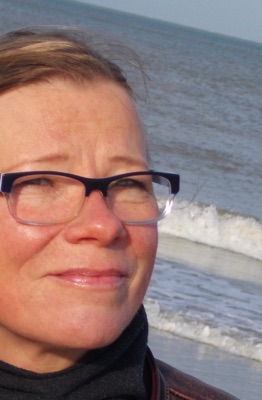 About Kristina Kanders
Born in Cologne, Germany, Kristina began painting and playing music at age three. 1987 she went to New York to study music and arts (Bachelor of Fine Arts, Parsons School of Design, NYC; Master of Arts Degree, Queens College, NYC). She stayed there for almost 20 years, performing concerts worldwide and teaching 11 years at New School University. After returning to Cologne in 2005 Kristina produced several CDs and art/music videos under her own name. Exhibitions and concerts in Germany followed. Since 2012, the emphasis of Kristina's work has shifted entirely to visual arts.
Exhibitions
2016 "Work & Women", annual exhibition, Women's Museum, Bonn G, C
"Zack Zack", Petersburger Raum für Kunst, Cologne, G
2015 Solo exhibition in her studio, Cologne, S
Artvideo Koeln, Cologne
Smartkunst.de online exhibition, G
25. Art Fair - Women's Museum, Bonn, G,C
2014 Exhibition in her studio, Cologne, S
2013 BB Bank, Cologne, S
2012 Her video "Human Rights" toured with CologneOFF VIII - Continental Drift Video
Art Festival, around the world, i.e. festivals in Madrid, Buenos Aires, Mexico City,
Reykjavik, Phnom Penh, Newark, NJ and many more
Lindenthaler Street Gallery, Cologne, G
Kanzelei Spruhs, Cologne, S
2011 Lindenthaler Street Gallery, Cologne, G
2010 Exhibition and video installation "Say Something" Netzwerk Junge Kunst,
Atelier Maas, Bad Honnef, G
2009 Composition for the short film "Global Vulva" of artist Myriam Thyes
Köln/Düsseldorf
Vita Vitale, Rösrath, S
Kunstpraxis Staab, Cologne, S
S - Solo exhibition, G - Group exhibition, C - Catalogue
Academic Education and Work Experience
2016 Two week intensive painting workshop European Art Academy Trier with
Rolf Viva
2013 - 2014 Intensive Study of painting at the Kölner Malschule, Cologne
1994 - 2005 Taught Brazilian Percussion, chart reading for drummers, ear training und
rhythmic analysis at the
Jazz and Contemporary Music Program, New School University, New York
2001 - 2005 Took courses in oil painting, life drawing, Photoshop at New School
University, NY
1995 - 1997 Master of Arts Degree, Queens College, NY
1994 - 1995 Studied with Ron Carter at the graduate program at City College (CUNY),
New York
1988-1992 Bachelor of Fine Arts Degree, Parsons School of Design/New School
University, New York
Concert and Performance Experience (Excerpt)
2008 - 2012 Kristina Kanders, solo-, duo- and trio-concerts, like Jazz Festival Hilden,
Lange Nacht der Museen Aachen, Music Fair Frankfurt and many more
2010 Drum Solo for Hilty & Bosch and URBANATIX, Jahrhunderthalle, Bochum
2006 - 2010 Drums for Frank Köllges Adam Noidlt Missiles, Cologne
2009 Drums für Emiliana Torrini bei The Dome, Lanxess Arena, Cologne
2004 "India meets Jazz" concert with David Liebman and
Dr. Karaikudi S. Subramanian at the IAJE Conference in New York
2003 Performances with Beatriz Azevedo; Titchie Sanabria, Townhall, New York;
concerts in Chennai, South India
1997 - 2002 Concerts with Cyro Baptista's percussion show Beat the Donkey, with
special guests: John Zorn, Marc Ribot, David Brosa, Cibo Mato
1992 - 2002 Numerous concerts with my own percussion group Sambanditos,
performing original compositions and arrangements in and around
New York City, incl. Madison Square Garden, Lincoln Center,
Museum of Modern Art and many others
1996 Carnegie Hall concert with a percussion ensemble under my leadership
1992 - 1995 Percussion for the band Pizzicato Five.
Modern Drummer Festival '95: played and conducted Kenwood Dennard's
Meta Rhythmic Troupe
1984 - 1987 Co-founder of the first samba band of Cologne, Sambanditos, concerts at
Pori Jazz Festival, many concerts in and around Cologne
Discography and other recordings (Excerpt)
2014 Single Kristina Kanders "Recharge" (Youtube)
2012 Video Kristina Kanders "Mother" (Youtube)
2011 Videos Kristina Kanders "Human Rights", "My Womb" und
"Happy Birthday" (Youtube)
2010 CD Kristina Kanders, "Say Something", (Bernd Gast Musik), Cologne
Urbanatix - the Show, Jahrhunderthalle, Bochum
Drum Track for Frank Schätzing, Cologne
Video "Say Something" (Youtube)
2009 Composed and produced music for the art video "Global Vulva"
by artist Myriam Thyes, Cologne and Düsseldorf
2009 The Dome 51 for RTL with Emiliana Torrini, "Jungle Drum", Cologne
2008 CD Kristina Kanders, "For All People", (Bernd Gast Music), Cologne
2004 CD Brian Woodbury Variety Orchestra (Some Phil Records), NY
2002 CD Cyro Baptista Beat the Donkey (Tzadik Records), New York
2001 La Plaza TV Documentation Beat the Donkey for WBGH Public TV, Boston
1999 CD David Watson "Skirl" (Avant Records) with Beat the Donkey, New York
1996 Appearance in two US TV commercials for the producers of STOMP, NYC
Grants
1995 Meet the Composer grant for my composition "Partido Outro"